Parth Enegui ~ Volume VI
Pennas Hisime ~ November Issue
Note: The following magic symbol returns you to the top of the scroll:
This month our Host has continued its friendly mission of meeting the rangers. After some walking to the destination, the officers finally greeted the Dunedain near a river. Once assembled, the two groups went on to enter Fangorn. Not such a safe place some would say and surely not the place for a friendly mission.

The group of elves led by Aikanar and Ariethil would quickly discover that as an arrow pierced the night and wounded one of the leading officers. The group of almost unarmed elves was under attack, their only weapons being a few daggers provided by the now wounded Aikanar. There were not enough, however, and only the inexperienced ones were allowed to use them.

The Host's newest recruit, Mar Evayave, had come along on the journey, hoping that it would be peaceful and quiet. Yet now the officers and their soldiers must run and hide to save their lives.

Here I end my entry for today hoping that another one will follow if I get out alive.

Legolas Alarion, soldier of the Host of Imladris.
~ Legolas Alarion
Fall in Imladris, Team Stumbles!
Here in the beautiful multicoloured autumn surroundings of our beloved Imladris there took place a contest of skill between the learned Elves and the warm fun-loving Hobbits not too long ago. Brought together by the love of lore the two teams enjoyed the comfortable ambiance of the Lord Elrond's Last Homely House as they met in the Jr. Drill Hall. The sometimes reserved Elves always enjoy hosting a congenial group of Hobbits and this time was no exception.
The hosts, the Imladris Jr. Drill Team comprised of Revan and Tan the co-Captains and team members Deluhathol, Ealena, Ariethil, and Hithleen, welcomed the opposition The Shire Jr. Drill Team. Their co-Captains are Joel and Estel Underhill along with their team mates Nibs, Jaz, Cids and Tinuviel. Although at times the air can be thick with repressed animosity, this was not the case this round; everyone engaged in light-hearted banter as they enjoyed a goodly quantity of tasty treats.
The learned officiant, Laurie, opened the match with a pair of questions which posed no problems to either team. It seemed that this would be a very even test of the two teams' knowledge as the second questions again seemed to present no problem. Then the ax fell, so to speak, as Team Imladris stumbled and answered the third question incorrectly! The tenacious Hobbits saw their advantage, and fought successfully to keep their advantage. The final score was Shire 12, Imladris 8. All of us from Team Imladris most heartily congratulate Team Shire for a job well-done and a well-deserved win!
Messages from afar carried in on the wings of a eagle also brought the Lord Elrond news of another match that had taken place in Middle-earth between Mordor and the At-Large Team. Details on the scroll were few, but enough to reveal that Team Mordor had triumphed over Anor Malthen 12 - 8. Congratulations on your win Team Mordor!
Even though Team Imladris is taking a wee break at the moment, the excitement carries on with two other matches currently taking place: Mordor vs. Rohan and Anor Malthen vs. Fangorn. Team Imladris will step up to the Jr. Drill table once again in but a few days time, and I'm sure all are studying hard. Be sure to come and support your fellow Elves on December 3rd when Team Imladris comes up against Team Mordor. It's sure to be a close match.
~ Hithleen
Elven Artists Association
The month of November has brought several new changes and activities. Come check out our new banner in our Elven Artists Assocation (EAA) thread. We've also introduced some new policies. First off, the EAA is offering open membership! All that we ask is for you to submit one original piece of art, whether it be a painting, drawing, digital art piece, or a photo. As a member, you will be eligible for the Artist of the Month award, and other benefits. Furthermore, the EAA is looking forward to providing assistance to budding artists in the form of critique and advice, as well as tutorials. We also hope to add more variety to our regular proceedings. For example, instead of having a monthly themed thread, we hope to introduce new activities, such as contests. Please visit our EAA thread for more information.

The First-Plaza Wide Art Contest, sponsored by the Elven Artists Assocation, the Lothlorien Art Guild, and the Riddermark Art Guild, opened in the beginning of November. The theme of the contest is to draw Lego-styled LOTR characters. A tutorial based on Star Wars illustrator Grant Gould's tutorial is posted in the Art and Fan Fiction forum for your perusal. Winners will receive tribute (first place – 45 points, second place – 30 points, third place – 15 points, and honorable mention – 10 points). Entries may be posted in any of the three art threads (one each in the Imladris, Lothlorien, and Riddermark forums). We have extended the deadline until January, so this is a great opportunity to practice a new style of drawing that is fun and simple. Whether you are a seasoned artist, or just a beginner, come give our tutorial a try and enter the contest!

We also look forward to seeing you in our EAA thread!
~ Arien Silverleaf
Autumn has settled in with the falling of yellow and red leaves. With winter on its way a time of rest is at hand, but not for the healers inside the walls of the Adab Nestad. Legolas has been treated for his wounds and is now recovering. Siladhiel's case was a little difficult; because Minestor Ancalima had to leave, the Nestor Idhwen took her case over and healed the poor maiden. With the help of Alaele, Siladhiel was brought over to the recovery room. Two aphadors Gabriela and Mar-Evayávë are looking after them for what they might need.

Ariethil proved to be a hard case with wounds all over and a series of broken ribs. Because of all the swelling Númellótë and Fuin Elda ran out of ideas on how to handle it and called on the help of Idhwen. It was Aikári's brother who helped the maiden and completed the case with strong and skilled fingers. Now Ariethil has awoken from a deep sleep and must regain full consciousness again before she can go to the recovery room as well.

With Ariethil's treatment now finished the Adab Nestad has fallen quiet again. No other patients are waiting and so the happy nestoer find a moment of peace in the Gardens or the Healer's Room.

As always we are looking for new taidhrim. If you want to take your first steps into healing, go over to the office and ask for a test. Minestor Ancalima or Tanestor Aikári are there to help you with instructions.
~ Aikari
After a long wait, the Library of Imladris has finally opened and is welcoming visitors. Elven maiden El-Luin, who is the fair niece of the famed Elenaro, does her share of the work and is often found behind the desk in the lobby. I, Mar-Evayávë Di'maluin, am usually wandering the Library, assisting others in their searches for various tomes and scrolls. Elenaro works hard in place of Annean, who has been very busy in other places of Imladris, and many of the visitors find themselves enjoying a good discussion with the Elf. Eldollen also has been seen helping out whenever possible in the Library. All four of us workers are eager for Annean to take her place swiftly at the head of the Library.

What has likely attracted most visitors to our Library, however, is rumor of a Book Club, to be led by Elenaro. Poor El-Luin quickly found herself swamped by dozens of eager people who all wanted to know the same thing: Is this rumor true, and if so, when does the Book Club start? When rumor turned out to be truth, several of the eager waiters swiftly found seats in a small corner of the Library where they could read aloud and discuss without disturbing others. The tomes read first related to the Eldar, which is only natural since the Library is in Imladris. Eventually the topics will turn in another direction, and perhaps, after getting through all the *ahem* interesting history, eventually more story-like topics will be read about. Maybe a copy of the Red Book of Westmarch will be drawn out.

The recent visitors include many well-known inhabitants of neighboring realms, including the Shire, Isengard, and even such far-off lands as Gondor and Mordor. Visitors have included such prominent members as: Lews, Mr. Jekyll, Helikion, Tinw and Calenaldawen. Sedril from the Library of Minas Tirith came to our Library to observe and perhaps learn something new that could be used to improve her own. Even Ruincarch was seen entering the Library at one point.

All in all, people from all over and from all races have come to see what the Library of Imladris has to offer. Whether seeking information, wishing to join the Book Club, or simply to observe or make friends, all who have come have had an enjoyable time. So come on out and join your friends and neighbors!

On the side, we at the Library are often finding ourselves swamped up from all the hustle and bustle. If you have found that lore has been a strong point of yours, or if you simply find yourself interested, regardless of where your talents lie, please come out and see one of the leading librarians, either Elenaro, myself, or Annean. One of us can help you find a place to work in the Library. Librarian-wanna-be's are always encouraged to seek us out and attain information on how to join our small force.
~ Mar-Evayávë
The end of the season had finally arrived, and with it the last official race. Everyone waited with bated breath to learn who would win. The competition with Mordor was crucial for the Imladris cheetahs if they were to sneak up into second place. First place was too distant a goal to reach, but second was almost as good; the team who came in second would have the honor of hosting the Racing Derby, one of the craziest and most fun races of the season.

With this as their goal, the cheetahs pounded down the track. The Mordorian snakes halfheartedly tried to keep up, but quickly fell behind and never even came close to catching up. The final victory left the cheetahs with a solid second, the goal they had been racing for. Their headquarters teemed with excitement.

The big races came around, with cheetahs participating in all three. It was a point of honor to have four racers – Rinerion, Celeblin, Tanequil, and Nenuphar – running in the Race of Champions (reserved for those cheetahs who had held first place in any races of the season). It was another point of... honor to have three racers – Ealena, Tanequil, and Iluve, this time – who were invited to participate in the recently established Race of Losers (for those who had held the last place in any race of the season). Most entertaining to the Elves was Tanequil, who managed to secure a place in both of these two races.

Sign-ups were posted for the Derby (available to the first 10 Elves wishing to race), and the competitions were on. Never had Imladris seen such a chaotic troop of racers show up within its boundaries; every team could send up to 10 delegates, and the stadium was more full than it had ever been. Each team cheered their runners on, goodnatured but with a fierce desire to win. At the end of the race, the results were posted: Fangorn and Imladris had tied for first! It was a triumphant end for the fastpaced Derby.

Slowly, as the racers made their way back from the other kingdoms, the Elves learned of the results in the other competitions as well. Ironically enough, Tanequil managed to come in second place in both the Race of Champions and the Race of Losers. This feat brought him much honor on his team, despite being slightly overshadowed by Joel of the Shire (who managed to come in first in both races). For the cheetahs, whose speed and yet flightiness had left them solidly in the middle in seasons past, it was a new and blissful experience to pull towards the front.

Yet the joy of victory was tempered by the discovery that this would be co-captain Rinerion's last season as captain. For many races he had led their team, helping the Elves learn how to train their cheetahs well, figuring out details, monitoring other races, and in all ways facilitating their smooth racing experiences. Beloved among his team, he was also well-known in racing circles; among other things, his cheetah had not only managed to win many races and thus regularly participate in the Race of Champions, but also to gain what was believed to be the all-time lowest racing score ever. Such distinction was hard to come by, and the cheetahs mourned the loss of their leader.
~ Nenuphar
Poetry Team report
The beginning of a new season always inspires hope, dreams, and well wishes for a competition and this one is no different. It's wonderful having been with this great inter-kingdom event from its birth till now. Many poets near and far, both beginners and veterans, have brought this great plaza's poetry level to new heights. Many of us are anticipating even more great things to come as we lead off with the first round. Faces on our council have changed. Silendrastepped down after becoming a Ruler, which leaving me by myself. I then asked Alhana from Lorien to join me. A new face has also joined us; Shirefolk from The Shire will be helping as well. Let's get onto the Rounds for now. In Round 1, held in both The Riddermark for Match 1, and Isengard for Match 2.

The Forms were a Kyrielle and a Quadrilew.

Quadrilew

Created by C.G.V Lewis, the quadrilew is a form of quatrain poem with an abab rhyming scheme and repeating lines, and contains an alternating syllable structure. In the first verse, the poet may either start with a five or six syllable line. The poem continues with a pattern of 5656, then 6565, and so on (or the opposite if the author starts with a six syllable line). One unique thing about a quadrilew is that verses two, three, and four each contain a line from the first verse (lines 2, 3, and 4 respectively). Poets wishing to create a longer poem begin again with a fresh set of four lines, which are repeated again in the following verses.

Kyrielle

A Kyrielle is a French form of rhyming poetry written in quatrains (a stanza consisting of 4 lines), and each quatrain contains a repeating line or phrase as a refrain (usually appearing as the last line of each stanza). Each line within the poem consists of only eight syllables. There is no limit to the amount of stanzas a Kyrielle may have, but three is considered the accepted minimum. Some popular rhyming schemes for a Kyrielle are: aabB, ccbB, ddbB, with B being the repeated line, or abaB, cbcB, dbdB.

Now that both forms are seen by you, you can understand why so many love being in IK. The Theme for this round was EAGLES, and to say they wrote some beautiful poems? Ahh yes, lovely indeed. The two matches finished as follows: Minas Tirith won the first match, with Fangorn at a close second. Khazad-dum and Lothlorien were tied for third, and Mordor held fourth place. The second match was won by the Shire, and another close second by the Riddermark. Imladris held a more distant third, with Isengard close behind them in fourth place.

Those are the standings for the First Round of our great Poetry Competiton. I hope you all stop by and try to post in those matches, since we could certainly use your support. Thank you for taking the time to read this. Do try to come see our poets in those matches, cheer them on, or even better yet, look for our Quick Fire matches for any and all folks to just have some fun. No poet is ever turned away. Thank you again, and Namarie.
~ Goldmoon Dunami
Interview with Pervinca
1) Please tell me a little about you in real life. Tell me where you were born (you can tell us just the country if you wish). Also perhaps you could share something about your Plaza character? I was born in the U.S.A 15 years ago. I lived in the same place for nearly eleven years before moving to a place across the country, which was quite a shock as you can certainly imagine.

2) How did you get into your art? Your pictures are very close up and extremely bold and beautiful. How do you accomplish this? I began photography around two years ago, a little while after that big move across the country. I think it was because I was bored and didn't have anything else to do, but it is also because I have always loved seeing a nicely-taken shot, or an attractive picture. And I love vivid pictures, hence the reason why I always try and take them that way. It takes patience, and lots of tries for sure.

3) What sort of lens, film, and camera do you use? Tell me something about how you choose these and why? I'm not at all professional at taking pictures, and haven't really gotten into the camera, lens, and film side of it yet. Maybe someday, but at the moment I use just a Canon A510 camera, which works alright for taking pictures, though someday I may upgrade...I didn't actually choose the camera, it was my dad's, and he let us kids have this camera when he got a new one so yeah, I've yet to buy one of my own.

4) What are the things you love most to take pictures of and why? I love the results! Seeing a beautiful picture makes me so happy... I'll look over my pictures several times and they make me smile. i also love finding a creative set for a picture, something abstract or brilliant. I don't know why – it's just something I've loved doing.

5) Do you wish to take this further in the future? If not, have you ever thought of taking pictures for portaits, etc? No, I don't really plan on taking photography further. I have so many other interests that photography will probably end up being just a hobby. I've never enjoyed doing portraits either; they aren't my kind of thing. I like taking pictures of nature, or animals.

6) Tell me how you found the plaza and what things you are involved with here, have been involved with, and most enjoy. I found the Plaza when the after-Christmas blues hit me. I love the Lord of the Rings, and suddenly realized,"You know, I bet there's a forum out there for people who are like me." So I searched for it on Google, found it, and immediately signed up! I'm involved in quite a few things. Mostly in the Shire, because I just so happen to love hobbits. But I also spend a bit of time in OoME, or in the Art forum, and occasionally check out the other Kingdoms on the Plaza. The thing I love the best is RPing. It allows me to get creative with writing (which I also love doing) and to play my cute hobbit character, or try an NPC for a change.

7) If you could name two people here on this site who have helped you in any way, such as your mentor, etc, who would those be? There are so many people who have been wonderful here. I could have a list of dozens that have been the best friends. Goldmoon Dunami was my mentor in Character Development, and helped me so much. And Sidra Eltoran helped me a lot by "adopting" me and making me feel very welcome. And then there's Hoth; he got me started in the Undying Lands, and answered all my silly questions.

8) What is your fondest memory from the Plaza? RPing with Goldmoon Dunami in the summer festival. She NPC'd a cute hobbit lad for me and it was so fun. I had a blast and will remember that forever.

9) Your photographs are so beautiful and vividly real. How do you get them to look so great? Is there anything special you do, such as waiting for that right moment? I try to have my camera handy at any moment. Then when I see a good picture, I can just whip out my camera and take a picture. It also takes patience and willingness to try and try again until it comes out right.

10) If you could tell people something to draw them into your ART thread, what would that be? I would just love to see you there and know what you think of my pictures. I'd love to know how I can make my pictures better, or tips on what to do, not to do, etc. And, of course, you just might enjoy my pictures!
~ Goldmoon Dunami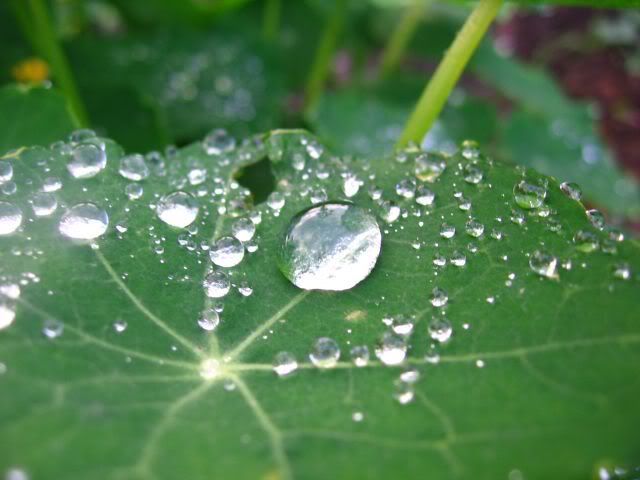 Isengard, home to the Istari, or the Wizards of Middle-earth had some odd visitors this month. Dark Wizards descended upon it bringing with them all kinds of trouble. There was a Mudblood hunt where innocent wizards had to run for their lives for fear of capture by dark and dangerous wizards; at last count five of them had been captured. However three clever wizards, Luna Lovegood (KoD), Bill Weasley (Tanequil), and his brother Charlie (Finny) had managed to elude those nasty bad guys.

Aa strange competition was going on in another part of Isengard. It seemed women were competing to become the wife of the leader of these dark wizards, someone by the name of Volde…I mean the Dark Lord. To win they had to prove how evil they were by doing spells, answering questions about the Dark Lord, expressing hate about some poor boy named Harry, and worse than all that, talking about their worst killing! Well if that's what you have to do to fall into that Dark Lord's good graces I think I'd personally rather be out of them!

In other parts a large family named Black was trying to prove their loyalty to this Dark Lord by completing certain tasks and challenges; these too were quite nasty!

I saw two guessing games; for one you had to guess who was behind distorted pictures and another where you had to ask questions about a person and guess who they were. Good fun if you could ignore all the... Death Eaters I believe they were calling themselves.

A blissfully Death-Eater-free place was the Pub of Pumpkins and Ghosts. Yet even the pub wasn't without its own nastiness; dishes such as bloody eyeballs and sweet brains were served up. Even so the pub proved to be very popular with folk coming from all over to enjoy the errr…culinary delights.

Things seem to have quietened down and the last of those Death Eaters was seen leaving a few days ago. So the Istari have settled back into their old ways. A new, or should I say old pub is open for business, something that hasn't been a round for a little while; it is The Wizard's Bar, and I'm pleased to say their dishes sound much more appetizing than those of the last pub. Meanwhile the Scholarly Sages of Erudition have started a new discussion, this one on miscellaneous characters from the history of Middle-earth. Right now they are talking about the Blue Wizards, and then who knows?! So stop by, and maybe one of your favourite characters might crop up.
~ Estel Underhill
Varkin, readers of the Herald!

Robots have invaded Khazad-dûm! Their number was so high that the Queens felt the urge to hire all the Dwarven warriors and even heroes from foreign lands to chase them down and neutralize as many as they could. However, before the job was completed, many of them managed to escape and spread terror and surprise throughout Khazad-dûm. Many of these strange machines engaged in a work well-known to the Dwarves: mining and drilling the rock. As they did so they created tunnels and mazes that were hiked by the bravest to find out where they would lead.

Aside from all this mess, the daily life in the Kingdom continued more or less as usual. After a season to forget, the Badgers of Khazad-dûm have three more races to show their true valour, although once again the team captain Tornihyanda struggled to find enough racers to fill the entire cortege. The only good thing in ending in last place is that the Race of Losers will take place in our very Kingdom.The Badgers do still have to travel to the not-so distant lands of the Riddermark and Imladris, to compete in the Race of Champions and in the Derby, respectively.

After a long week in the dusty and shady lands of Mordor, the Muzdukhs, the Word Sleuth Team, have returned defeated and very disappointed, but the with their pride unharmed. The bright Dwarves were defeated by only two points, which snatched away second victory of the season.

As October ended, Khazad-dûm was blessed with another Dwarf of the Month. This time it was Drifa who had the honour to be crowned by the Queens with this highly desired title that expresses the recognition of her hard work for the kingdom.

The two newest places in Khazad-dûm are not having as much success as predicted and expected. The Arena, a room where newcomers may play chess and draguths games against each other, hasn't managed yet to impose its presence in the list of places regularly visited by both Dwarves and foreign guests. The Marketplace is facing the same fate, and the movement on its streets can hardly be compared to the old times. Perhaps because of this, the number of opened and active shops is short too, although the arrival of merchants interested in selling may increase the prosperity.

To conclude this report, I would like to give you notice of an expedition that is being prepared in the Halls of the 1000 Jewels, the home of the Morogs. Everyone is more than welcome to show up and participate, in a trip that will lead you to the deepest caves and forgotten mines in the Kingdom. There is no need to bring mining equipment if you don't have some or can't afford to bring it from your Kingdom, as all the necessary extra material will be provided by the miners of Khazad-dûm.

Hopefully you are now looking forward to checking this out after you finish reading. We all are expecting your arrival and we shall be eager to welcome you warmly into our homes and halls!
~ Tornihyanda
What exactly is it that may attract others to go to the one place in which the Galadhrim dwell? I believe that I have written about it before, perhaps in a previous article. Or maybe this is my first time mentioning this. But any peace and calm that tends to reign over the Golden Wood was certainly disturbed to the highest of degrees for every single one of us Elves during this month.

Whatever it was that has taken over Lothlórien, we can only be thankful for the fact that it seems to be coming to an end. Beings that are mortal – of that we are sure, though for some reason some of them just don't seem to die no matter what we do to them – also called pirates had taken over! Quite a number of them roamed around our lands, arriving at the Gardens, the Hollow, the Lawn, and even taking over our telain from time to time – if they were allowed. As if that were not enough, the number of 'games' (as they wished to call them) that they brought along with them did not leave us even the slightest bit of peace. Who knows what made this occur for us, but I will admit that despite the commotion that they have all caused, it was interesting to see these pirates move to and fro among the regular residents of Lórien.
One would have been glad had our Rulers not taken part in the craze, but unfortunately that was not the case. Even our Lord Celeborn changed his name to Captain Jack Sparrow…whoever that might be. We did not like the look of him. Our Lady Galadriel, goodness me, has been going by the name of Captain Barbossa. We are all hoping that this will change in no time at all, and the rumor is that in a few days' time our world will return to normal. Perhaps the pirates will return to their world and leave ours in peace, but whatever the case might be…they were certainly a sight to observe while they lasted.
~ Alhana
What can be said about the Shire this month? Everything went topsy turvy as we were invaded by Knights, Black Beasts, Killer Coneys, coconuts, Enchanters and a very strange castle named Camelot. And all for one purpose: to find some kind of Grail. That's all I know really, I didn't want to ask anymore; the invaders had very large pointy swords.

However I did manage to spy on some of their activities and my how strange they were. I followed some Knights as they went on a hunt for a coney. This was no ordinary coney; it had nasty big pointy teeth and seemed to have the Knights very nervous indeed. These Knights were given a series of challenges by someone royal looking; I think his name was Arthur. They had to face the challenges in order to move on and find this fluffy white monster. These included finding out the meaning of life, making up poems about fire-starting enchanters, facing Black Beasts, and insulting French soldiers (whatever those are). In the end it was an Knight who strangely enough resembled a Dwarf that came out on top, Sir Terminator (Torni), a rather Elf-ish looking Sir Safir (Alhanna) in second place, and a very Hobbity looking Sir Noffin (Seph) in third.

Over in another part of the Shire I found a bunch of Knights who were convinced they were exploring somewhere called Europe. I sat watching for a little while as these loopy Knights rode through Plagued Villages, passed through castles full of women, rested in a place called Camelot (which to me looked very much like a model) and journeyed through a country called Mercia. I got bored watching all that after a while and I went up to Scary where some others were playing some sort of game. It was just outside a cave and it seemed to be a game of luck. Luck indeed; the unlucky one in each round was attacked by that same killer coney! It was too awful to watch so I moved on again and came across some of the Knights who had stuck to their quest and were on the search for that Grail thing.

These Knights searched up and down the land facing many dangers along the way. There were three-headed Knights who just loved to threaten folk, Black Knights who loved to fight, snowstorms, carts of poor deceased people in the way, and some very odd Knights who liked to say Ni and collect shrubberies. And that's only the half of it. Last I saw three brave knights Cids, Sir Lancelot (Estel) and Tim (Ea) had entered a cave, and apparently found that thing they were looking for.

All in all it was quite a bizarre time! But things seemed to have returned to normal, and not a moment too soon; we have that very special holiday, Yule, coming up and we can't be having Knights running around ruining it! There will be lots of things to do for Yule so if you get a chance pop by the Shire and see if anything catches your eye. Make your way carefully; I'm not sure that killer coney has been dealt with properly yet!
~ Estel Underhill
"Of the Everwhite Flower
Imladris, my home Imladris,
My heart's one desire;
My mind yearns for the scent
Of the Everwhite flower.
Over the hill, under valley,
There waits my dear lover;
My eyes seek for the sight
Of the Everwhite flower.

Silken, soft, and ever-gentle,
Our stream flows over;
My feet pine for the touch
Of the Everwhite flower.

Ever-after, there shall it grow,
Woven with Elanor;
My mind years for the scent
Of the Everwhite flower.
~ Mar-Evayávë
And He Called Her Tinuviel
It was this of which was told,
In and under the stars of old,
By many tellers from high and below,
Told rhyming, or not, to a land of woe.

In those days, of far forgotten,
Among the tales of sorrow and ruin,
There was a radiant woman,
Whose name was none other than Lúthien.

She was most beautiful,
Of all Ilúvatar's Children,
The daughter she was,
To Thingol, and Melian.

Blue, she did wear,
And grey were her eyes,
She had a mantle of gold,
And hair of the night skies.

She walked in the summer,
In the Neldoreth woodland,
And danced in the glades,
Which were near Esgalduin.

A lord among Men,
Was at that time walking,
Beren son of Barahir,
Watching, not talking.

A mighty foe of Morgoth, he was,
Of whom the Elves did read,
In tales they did sing,
Of all Beren's deeds.

He happened to meet her,
And he fell to enchantment,
For she was most lovely,
And all he could do was lament.

He called to her, Tinúviel,
In the Grey-elven tongue,
Twilight's daughter, Nightingale,
So gay and so young.

In love, they did fall,
And met when they could,
For a love like theirs,
No other could have understood.

There was just one thing,
That Thingol desired,
Which Beren must bring,
For it was required.

Just one Silmaril,
From Morgoth's crown,
And Beren might have,
Tinúviel as his own.

Kidnapping Feanor's sons,
Finrod Felagund's death,
Confronting Sauron,
Beren's last breath.

With the help of Huan,
Hound of Valinor,
He got that which was wanted,
To receive she whom he did adore.

But he did not win,
That which he sought,
For at the end of his journey,
He died, wounded by Carcharot.

Heart broken with grief,
Lúthien Tinúviel went,
In the halls of Mandos she died,
For she was utterly spent.

But she was given a choice,
To live forever in Valimar,
In bliss she would be,
There forever, with the Valar.

Or she could live again,
And Beren as well,
Be immortal no more,
And with him she could dwell.

She chose the latter,
And regret it she did not,
For a love like theirs,
None could have ever bought.

And he called her Tinúviel.
~ Mar-Evayávë
Guilds and Organizations

The Host: Legolas Alarion
Jr. Drill Team: Hithleen
EAA: Arien Silverleaf
Gwaith in Nestoer: Ajkari
Library: Mar Evayave
IK Racing Team: Nenuphar

Feature Articles

IK Poetry Overview: Goldmoon Dunami
Interview with Pervinca: Goldmoon Dunami

Tidings From Abroad

Isengard: Estel Underhill
Khazad Dum: Tornihyanda
Lothlórien: Alhana
The Shire: Estel Underhill

Poetry

Of the Everwhite Flower: Mar-Evayávë
He Called Her Tinuviel: Mar-Evayávë

Artwork

Titles and background: Tinw
Ink sketches: Tinw
Eagle and Cheetah sketches: Ellitare
Kingdom stamps: Silarvalla




Back Issues: March • April • May • June • July • August • September • October • November • December Double Issue • February • March • April • May • July Double Issue • September • October • November/December Double • January • February • March • April • May • June • August • September • October • November/December Double • February - Valentiniels's Special • March • April • May • June • July • August • September • October

With gratitude to each and every one of our contributors, for all your efforts to record and bring to life the magic of Imladris and of the plaza. Fond memories, fun times, a great paper: I am so proud and honoured to be able to put the Herald together - thanks to you!

~Nenuphar, Editor